Blinds and Ladders
We have 8 box blinds, 3 ladder stands, and the occasional pop-up blind to hunt from.
Check out the views and learn more about each spot!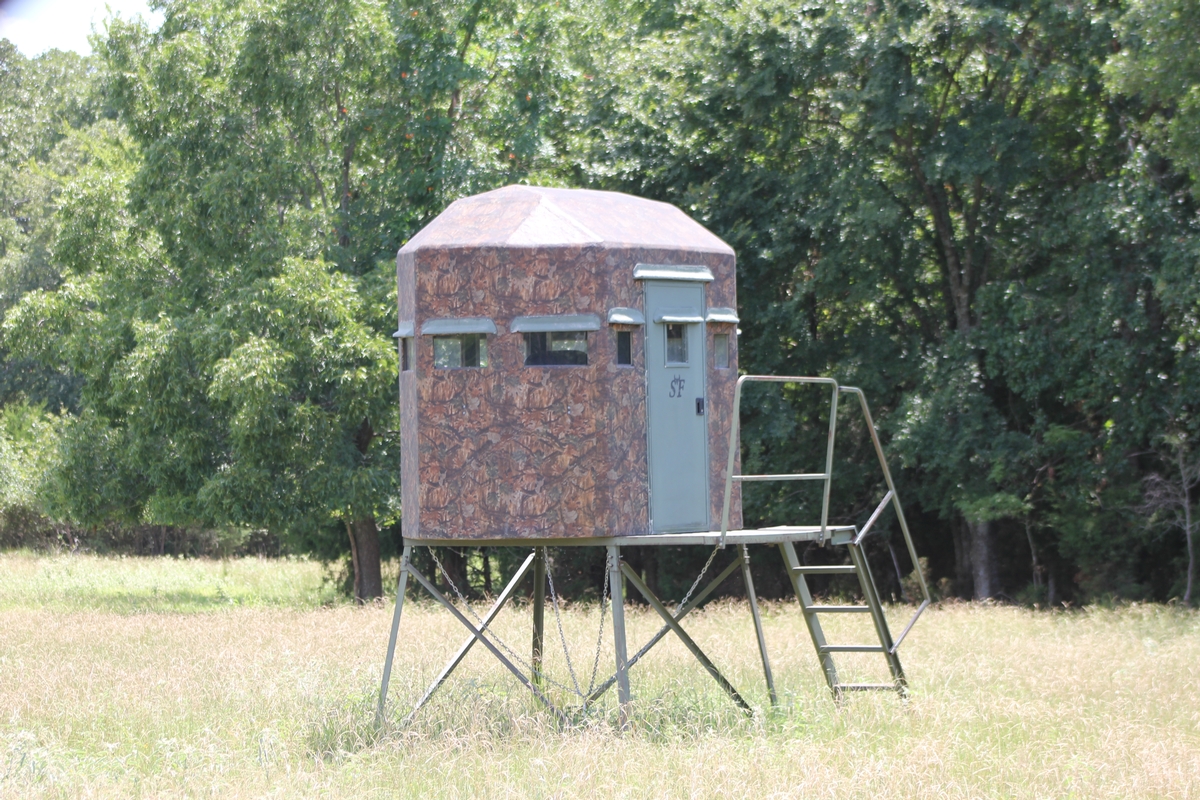 The Pond Blind
Hunt with room to spare over food plots and a feeding station in our 3-4 person Pond Blind. When the sun rises, you'll be greeted with ducks on the pond, turkeys coming down from their roost, and an opportunity to take the buck of a lifetime.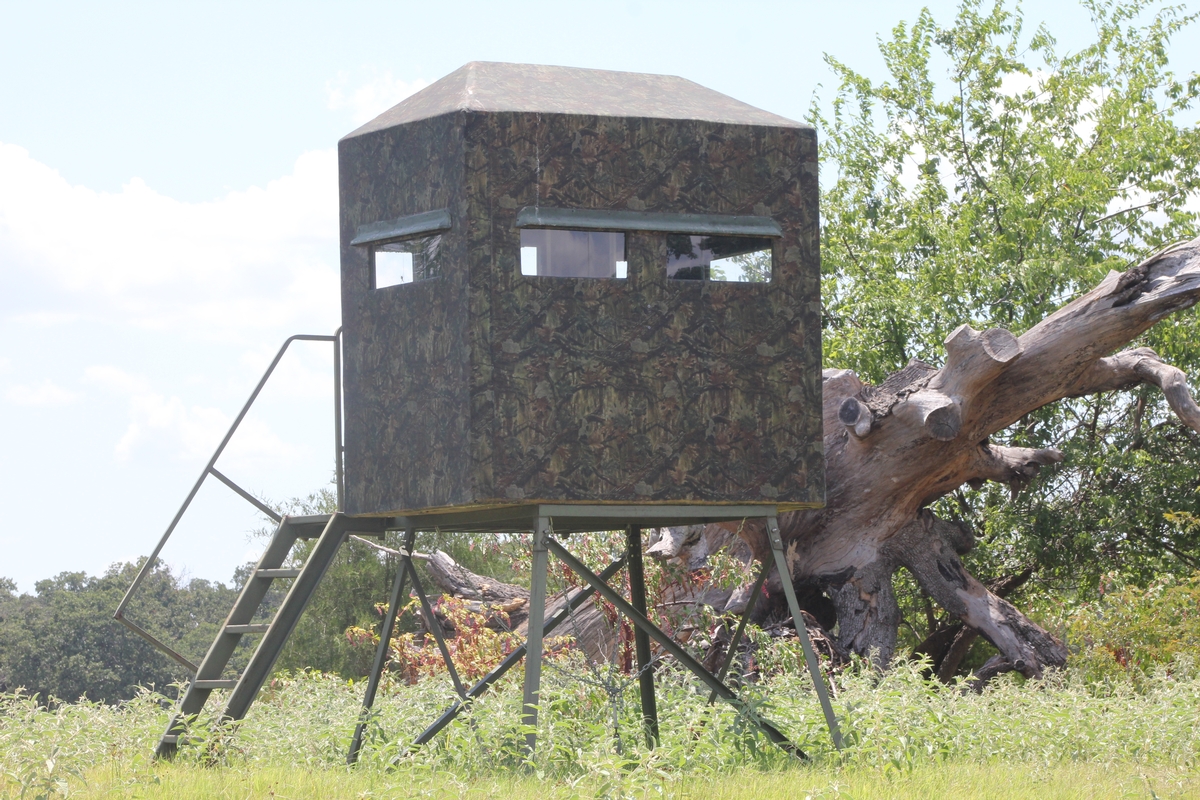 The Cattle Guard Blind
Adjacent to to the Pond Blind, the Cattle Guard Blind is a 2 person box sitting you over a corn feeder and food plots.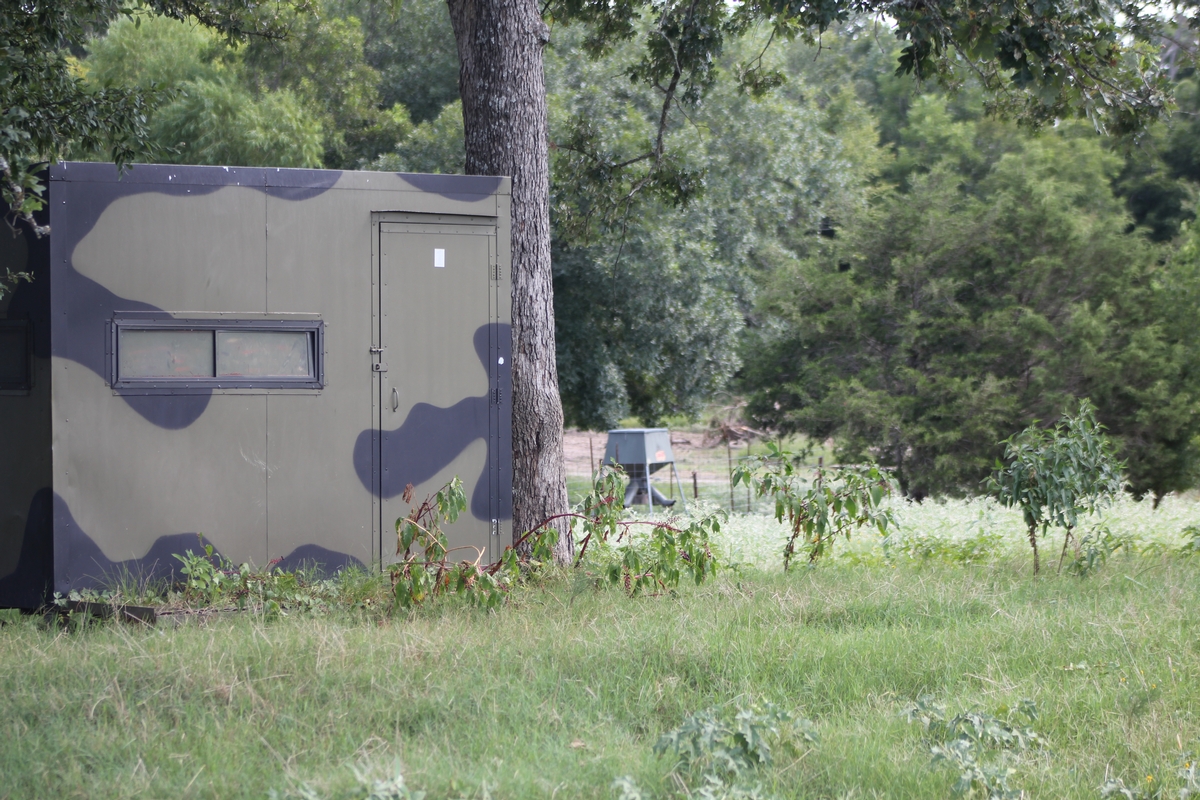 The Corporate Blind
Come one, come all in our spacious Corporate Blind.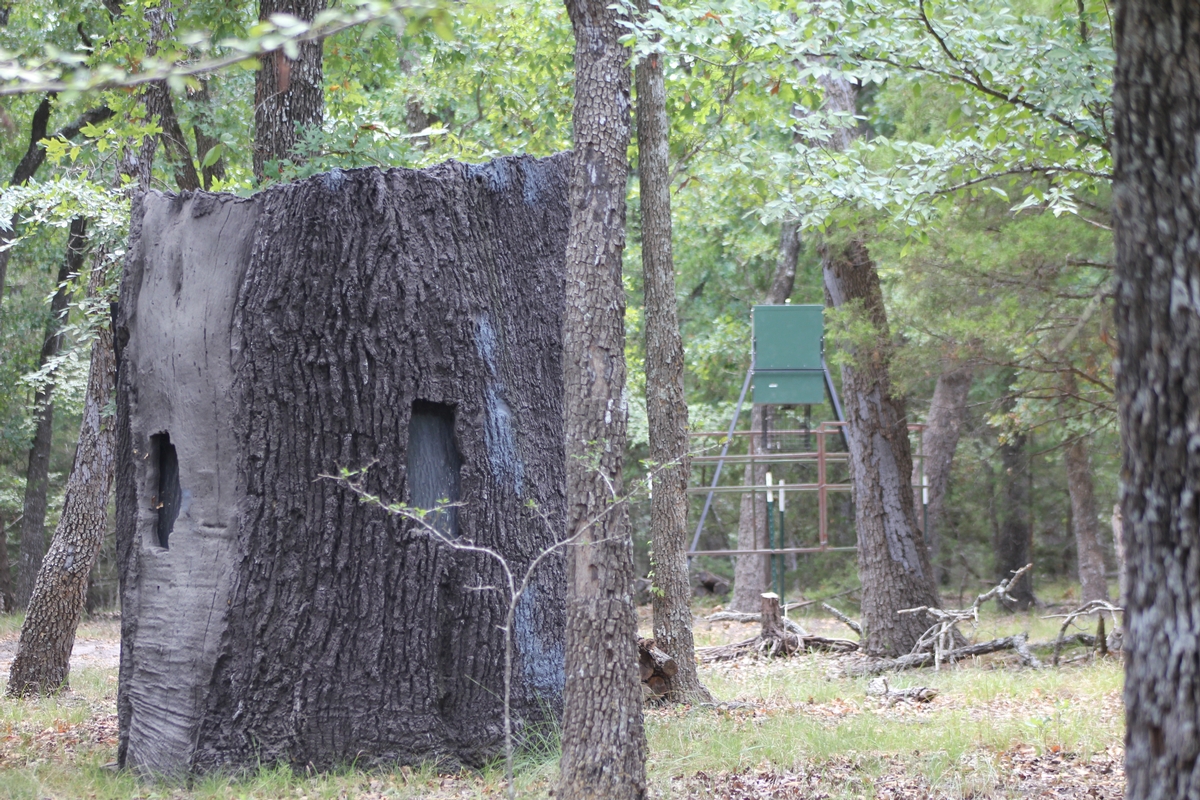 The Tree Trunk Blind
You'll never get spotted in our hidden Tree Trunk blind. The thick timber and narrow shooting lanes make this spot extremely challenging, but the corn feeder along with several game trails will keep you excited and on your toes.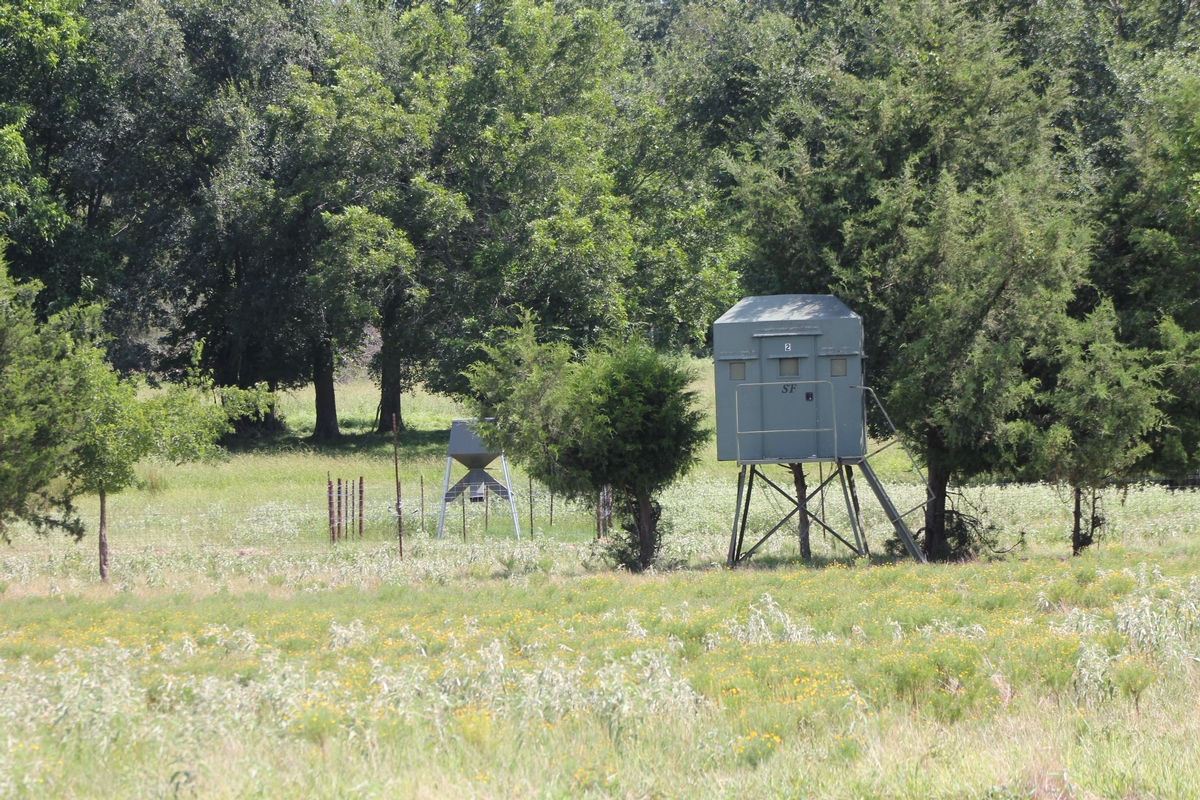 RC's Blind
Many a buck and doe were taken by gramps at this spot. RC's Blind is time tested and proven to bring home the trophies.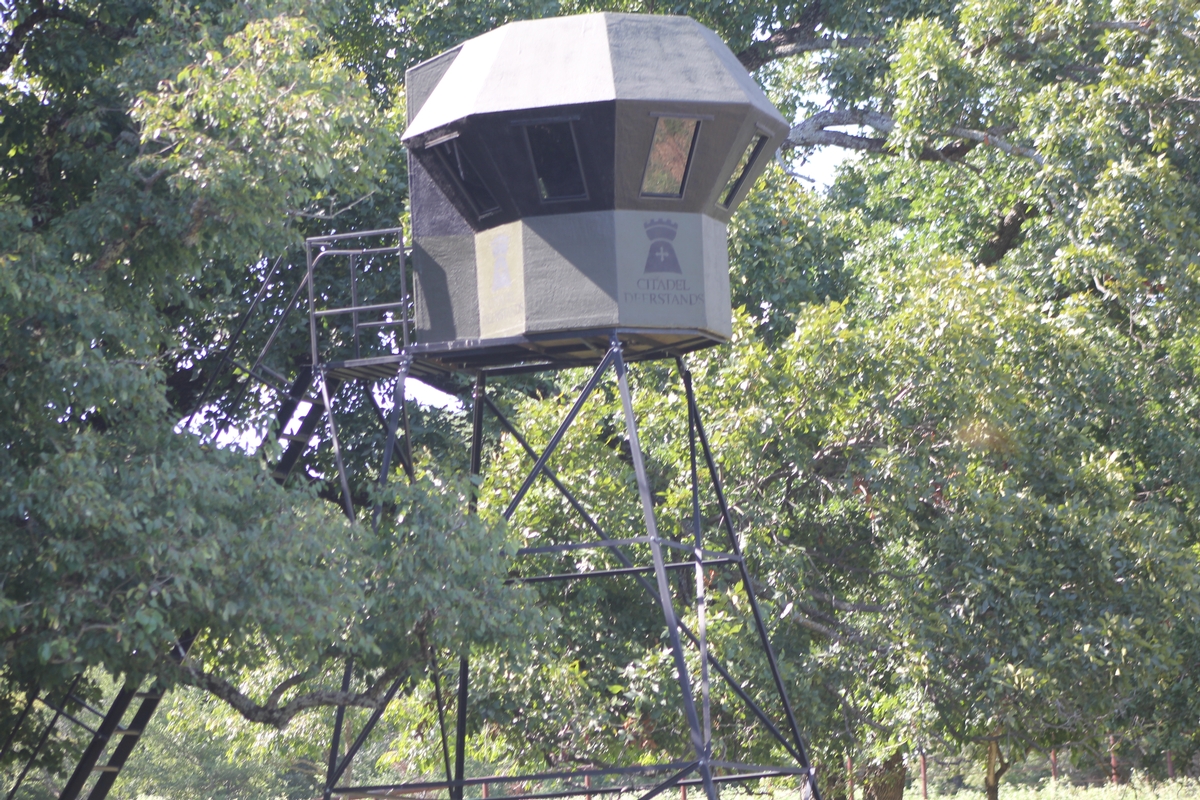 The Citadel Blind
The newest addition to STRR Whitetails is the Citadel Blind. Draw back your bow with ease or steady your rifle on the window pane when the bucks come to our combo feeder or are grazing in the food plot.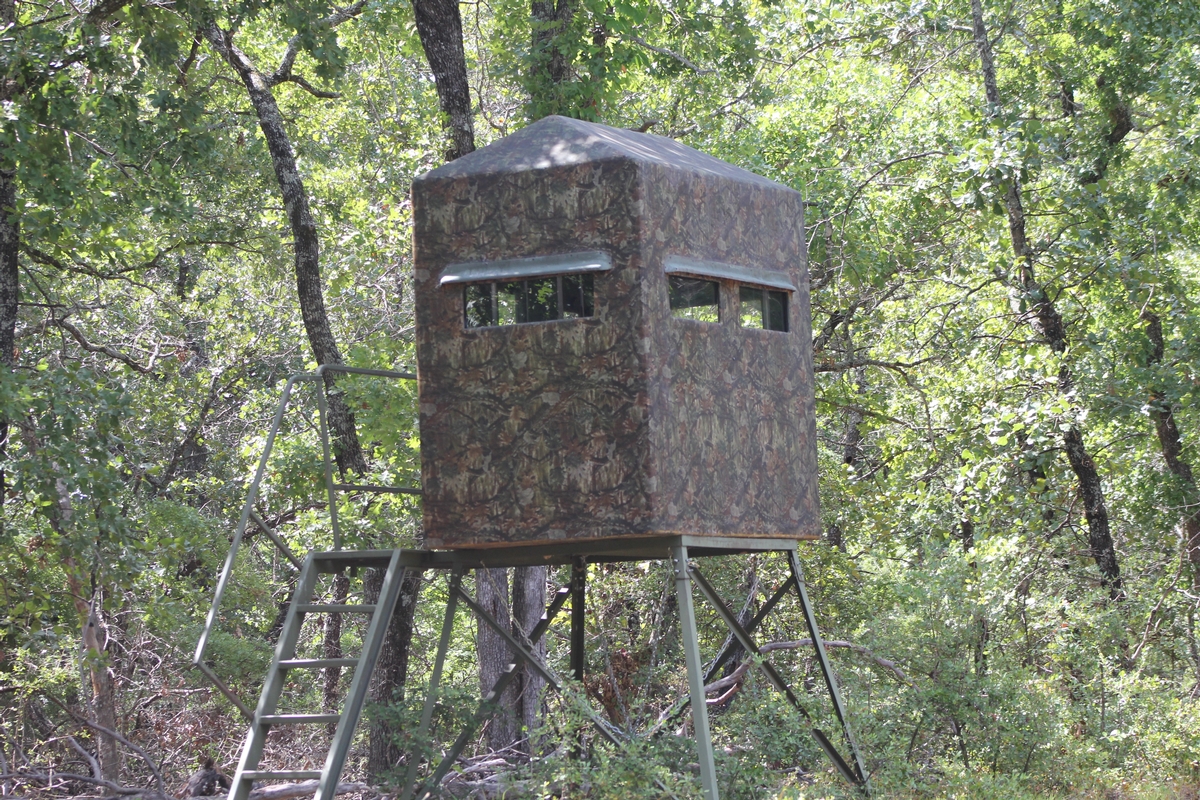 The Zero Zero Blind
Nestled back in the corner of the property, deep in the woods, is the Zero Zero blind. This is a beautiful but challenging spot to hunt...and of course, it's where the biggest, baddest bucks love to hang out. Play the wind right here and you'll come away a winner.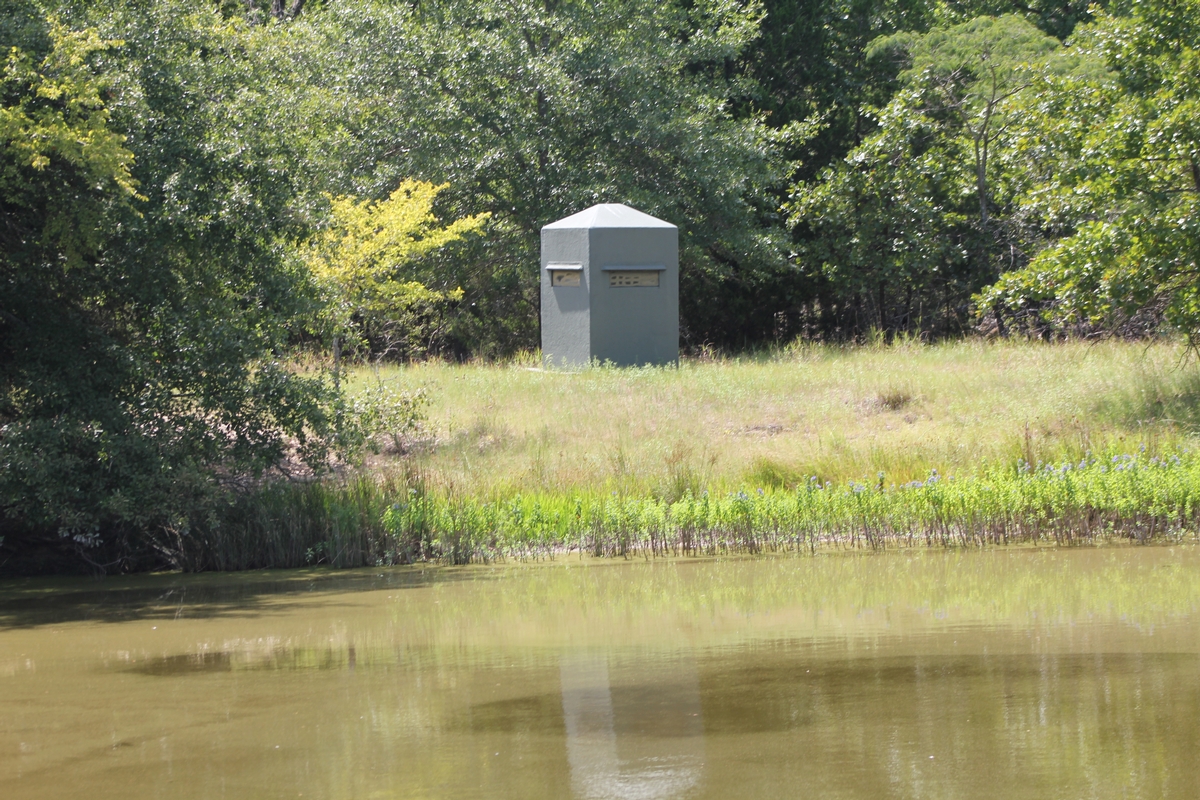 The Bone Pile Blind
Mainly used for varmint hunting, the Bone Pile blind also presents opportunities to catch a Buck on his way to the food plots.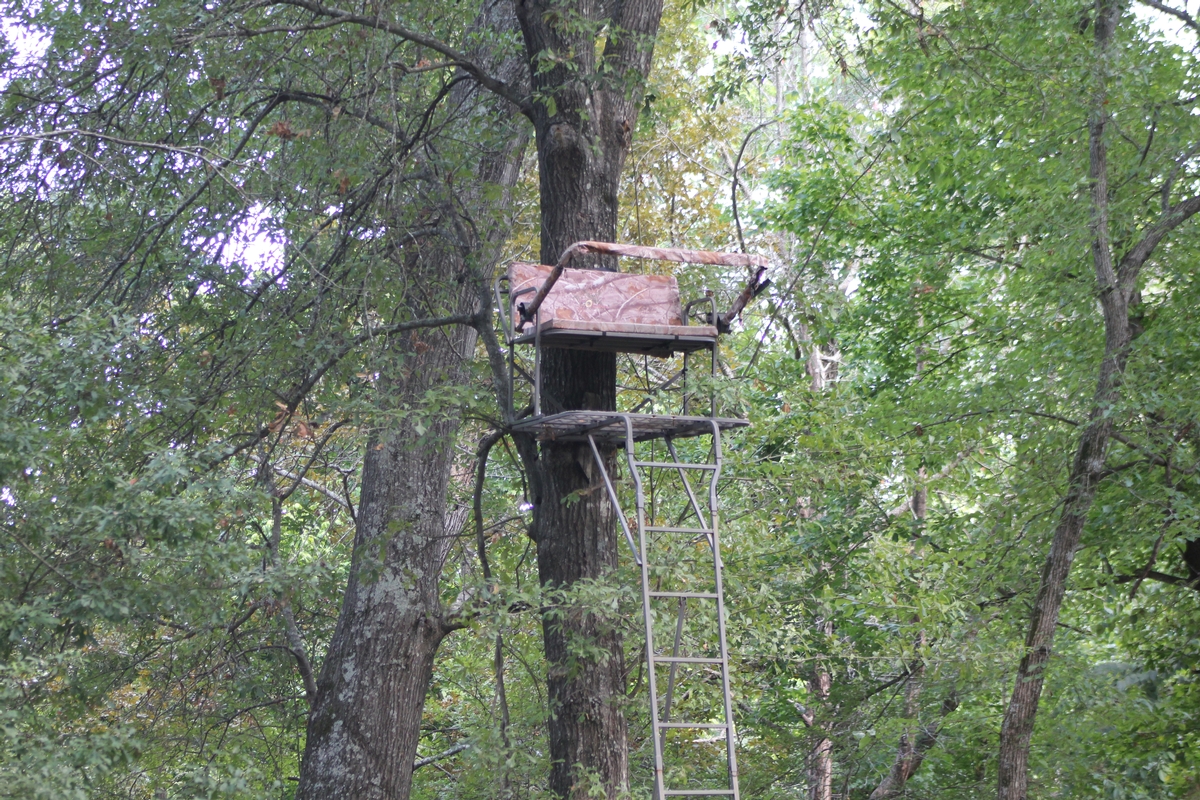 Ladder 1
Hunt over game trails at Ladder 1. If you're not having much luck, no worries. The active creek and critters in the thick timber will keep you entertained.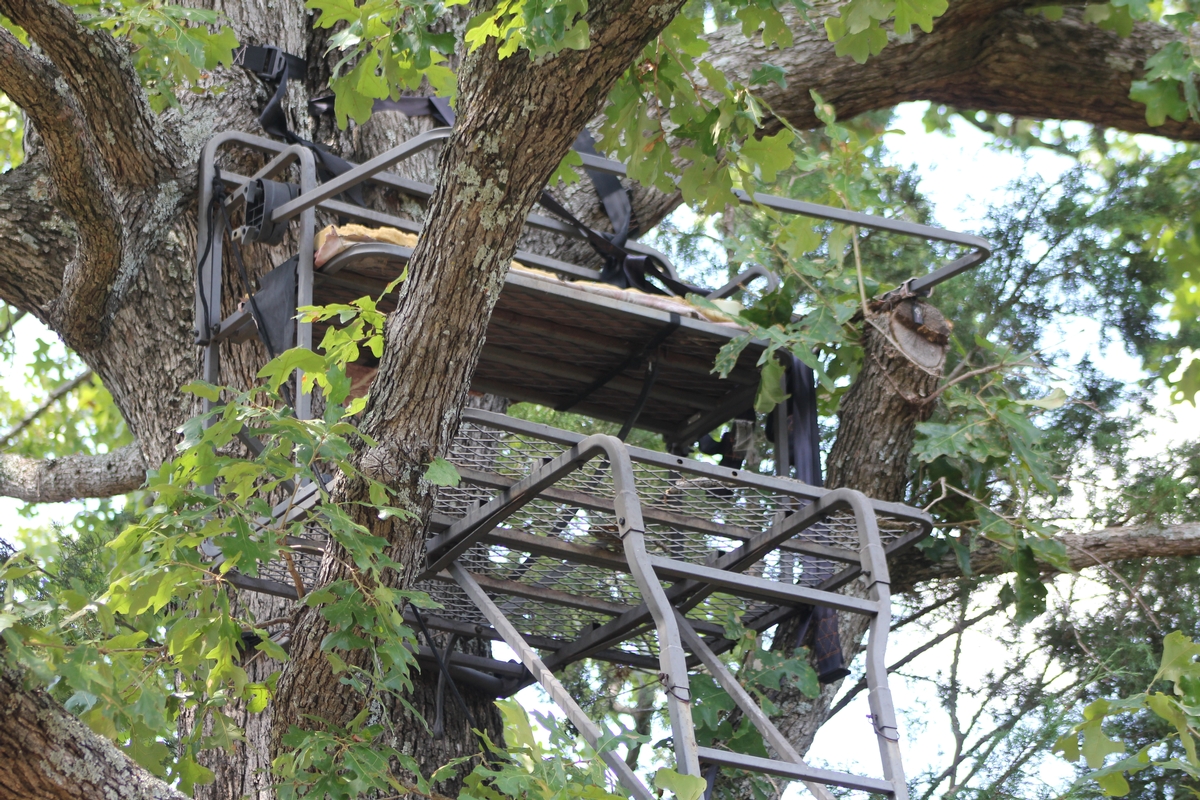 Ladder 2
We can barley keep the combo feeder at Ladder 2 filled during the year, bucks and does love hanging out at this spot. This 20ft tree stand provides great cover for the perfect shot, be ready to shoot at anytime as buck's trickle out of the timber to hit the feeder or food plot.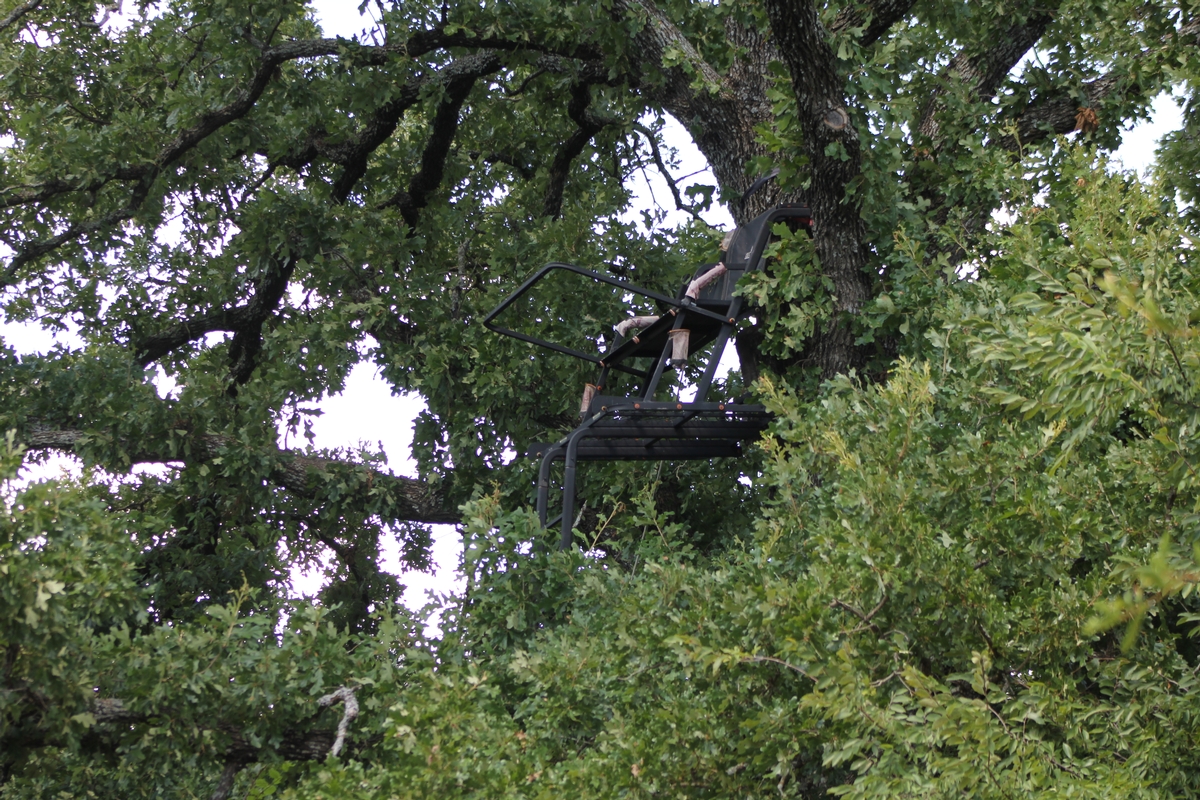 Ladder 3
When the corn feeder goes off, get ready at Ladder 3. From 20ft up, you'll have a slight advantage, but narrow shooting lanes and thick timber will test your patience.